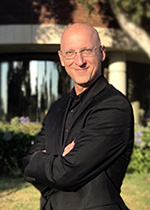 Dr. John E. Taylor
Director
JT is the Frederick Law Olmsted Professor in the School of Civil and Environmental Engineering at Georgia Tech where he is Director of the Network Dynamics Lab. He specializes in investigating engineering network dynamics of industrial and societal importance. His current research focuses on; (1) achieving sustained energy conservation by coupling energy use with occupant networks and examining inter-building network phenomena in cities, and (2) understanding and improving response times by affected human networks during extreme events in urban areas. His research extends from developing virtual and augmented reality applications to collect and visualize urban scale data, to developing real-time interventions to improve urban sustainability and resilience. JT enjoys hanging out with his daughters, traveling and photographing the world, reading, running, and collecting/creating art.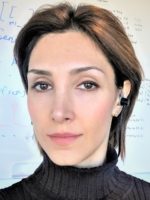 Dr. Neda Madi
City Infrastructure Analytics Director
Neda is a Postdoctoral Fellow in the School of Civil and Environmental Engineering at Georgia Tech. She holds a PhD in Civil Engineering from Virginia Tech, where she studied the dynamic interrelationships between space-time fluctuations of human mobility and energy use in urban areas. Her primary research applies the concept of spatiotemporal flux to investigating the fluctuating phenomena in city infrastructure systems, linked by an underlying influence from the human population. She focuses on understanding and quantifying the effects that can inform and affect positive change in such systems.

Abdulrahman H Alorabi
PhD Student
Abdul is a PhD Student in the School of Architecture at Georgia tech. He received his BS in Architecture from King Abdulaziz University, Jeddah, Saudi Arabia, in 2012. After graduation, he worked as an architect for three years and then decided to complete his higher education in the United States. He came to Florida then earned a master's degree in Urban and Community Design from the University of South Florida, Tampa, Florida, in 2018. In 2019, he finally moved to Atlanta and joined the PhD program in Georgia tech. His research interests involve Smart Cities, Resilience, and Sustainability at the urban scale.
Yulizza Henao-Barragan
PhD Student
Yuli is a PhD student within the School of Civil and Environmental Engineering at Georgia Tech. She received her BS in Civil Engineering from Western Kentucky University in 2014. Two days after graduation, she moved to the neighboring state of Tennessee where she worked almost four years as a design engineer in Kirby Building Systems, a NUCOR company. Yuli then traveled South America for almost a year where she realized her passion for learning about and developing smart, sustainable communities. She decided to move further south to Atlanta, Georgia, where she received her MS in Building Construction and Facility Management from Georgia Institute of Technology in 2019. Outside of research, she enjoys painting, biking/hiking, and volunteering for social organizations.
Christin Salley
PhD Student
Christin is a PhD student in the School of Civil and Environmental Engineering at Georgia Tech. She received her BS in Fire Protection Engineering, along with a certification and citation in Science, Technology, and Society from the University of Maryland in 2019. She received her MSE in Civil Engineering from The Johns Hopkins University in 2020. Christin's research is at the intersection of social media, infrastructure systems, and disaster response. She is also personally passionate about pathways of engineering (investigating pursuits of engineering at different educational levels) and desires to train, mentor, and teach the next generation of engineers while conducting research that benefits various communities. In her free time, she enjoys spending time with family and friends, traveling, and trying new restaurants.
Michael Thomas
PhD Student
Michael is a PhD student in the Computational Science and Engineering program focusing on Civil and Environmental Engineering. Michael completed a BS in Mathematics from Kennesaw State University and an MS in Biostatistics from Drexel University. Michael's work has focused on collaborating with state and city governments to describe public health issues ranging from the health of populations with disabilities to disease surveillance. His primary research interests include leveraging quantitative methods and multiple data sources to characterize public health phenomena. When not scratching his head in front of a computer, Michael can be found running, eating popcorn, or starting short-lived book clubs.
Lei Xu
PhD Student
Lei is a PhD student in the School of Civil and Environmental Engineering at Georgia Tech. She earned her BS degree in Building Environment and Facilities Engineering and MS degree in Heat, Gas Supply, Ventilating and Air Conditioning Engineering at Tongji University. Her research works mainly focused on building energy efficiency and occupant behavior simulation. She is interested in occupants' interactions with building systems. She enjoys cooking, reading and hiking in her spare time.
Jessica Lewert
Masters Student
Jessica is a first year Master's student in the CEE program at Georgia Tech. She completed her Bachelor's in Biological Engineering with a specialization in Land and Water Resources from the University of Florida. Jessica is interested in water resources engineering and stormwater management. She strives to work in an engineering firm that uses sustainable practices to improve infrastructure and create smart cities. In the Lab she is assisting with the Smart and Sustainable Cities course and conducting research in the same area. In her spare time, she enjoys spending time outdoors with her two dogs, reading, and cooking.
Pragadeesh Muthah
Masters Student
Praga is a Master's student in the CSE-CEE program at Georgia Tech. He completed his MS degree in Civil Engineering from Georgia Tech in 2019 and received his B.Tech degree in Civil Engineering from the Indian Institute of Technology Madras in India. He is currently identifying opportunities to apply computational science in civil engineering. At present, he is working on collaborative research around data analytics in energy and buildings with Georgia Tech Facilities Management and the School of CEE. In his spare time, he likes to do Hapkido, graphic designing and exploring outdoors. He loves kayaking and is a Sea kayaking instructor at ORGT (Outdoor Recreation Georgia Tech).
Hoang Ly
Undergraduate Student
Hoang Ly is an undergrad civil engineering student minoring in chemistry, in the BS/MS program for environmental engineering, and a 2020 UN Millennium Fellow. He was the UG researcher on our Smart Uptown project to develop a Smart City Digital Twin of Columbus, GA, and is starting the Smart Sustainable Cities Club at GT this fall. He is currently researching connected job site technologies and asset management systems with Shadow Ventures in conjunction with Bosch. In his free time, Hoang enjoys hiking, mountain biking, and cycling.